Who we are and what we do
We are a management agency for temporary and permanent positions, primarily in the high-level category. InterExcellent consists of several specialised divisions for (Executive) Interim Management and (Executive) Search. In collaboration with Nyenrode Business University, we offer our candidates (search and interim) and our clients permanent education in leadership, IT and healthcare.
Our client is central
Our clients have a challenge or issue that needs to be solved. This is where we come in. First, we focus on the underlying question. We study the context and the organisation. In most cases, this leads to a more specific profile for the candidate and to a more tangible assignment as well. In addition, we look at whether there is a click between clients and candidates.
As a management agency, we primarily focus on the more complex assignments that have a major impact on the organisation.
The partners of InterExcellent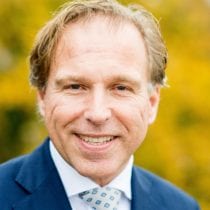 Drs. Geert-Jan Poorthuis
Managing Partner
Executive Search en Interim Management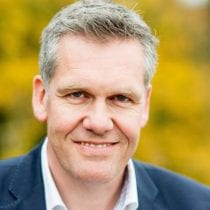 Drs. Sietse Bergstra
Managing Partner
We ondersteunen organisaties om hun keten van IT en IV weer werkend te maken.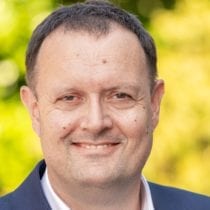 Bert Wolthuis
Associate Partner IT Regie Management Lokale overheid en Onderwijs
De medewerkers van InterExcellent
The art of connecting®
Sheer workmanship – this is how we typify our profession, because even its smallest details matter. We cherish, refresh and maintain our huge network, for instance. We know our people thoroughly, we know everybody's qualities, partly due to our permanent education programme, which we conduct together with Nyenrode Business University. We know what they are like as a person, which client would be the right match for them – and which client would not – and whether they are able to connect with the client's employees. Our intuition, based on many years of knowledge and experience, often makes the difference.
Only connecting candidates qualify for being selected for the new assignment.
Multichannel approach
We use many networks to find new candidates, deploying all channels that might be useful in the process, such as dailies and weeklies, online and social media, newsletters and all kinds of professional groups and study programmes.
Eventually, it boils down to connecting – people, personalities, emotions, as well as ideas about the best course to steer, situations and solutions, long term and short term. Mastering this art is our ambition, for after all those years we know that connection leads to success and that this is why our clients and candidates rely on us.
We have done this work for decades. We boast an extensive management agency track record with references we are proud of.
Since 2008, we and Nyenrode Business University have offered our candidates permanent education. Consequently, we can continue to offer them and our clients added value.
Our processes are thoroughly streamlined and digitised. We can offer suitable, available candidates within three to five days, if you so wish.
We closely prepare every selection interview with our candidates. Thanks to these dry runs, selection interviews with clients pass off more efficiently, improving the chances of making the best choice.
We are a co-founder of professional register REIM (Register Executive Interim Management Foundation).
We are a member of the Interim Management Council, the trade organisation of specialised interim management agencies.
We endorse the Dutch Standards for Remuneration Act (Wet normering topinkomens) and the Dutch Deregulation Act (Wet deregulering beoordeling arbeidsrelaties), and we work in compliance with the ISO9001 standard.
We have taken out all insurances required for the activities we perform as a management agency.
Who we work for
We work for the government, education and higher education, healthcare, business and the financial sector, including the national government (e.g. the general administration office), provinces, municipalities, universities and universities of applied sciences, companies (corporates and small and medium-sized businesses), housing corporations, partnerships and various organisations.
Our clients are mostly active at management board or management level, or they are managing directors/major shareholders, or supervisors.