For our client Company Webcast we are looking for a solid Technology Director with demonstrable affinity with digitization and experience in leading a SAAS development & support team. You are primarily responsible for the vision and strategy on the Company Webcast Technology, as well as the continuous improvement and delivery of the Company Webcast technical platform, allowing their customers to experience an optimal experience.
Read the complete job profile >
We prefer to receive applications (a job-specific motivation letter plus CV) for Webcast Company Technology Director as soon as possible, but no later than 21st April.
Previously held positions by InterExcellent in the role of IT director / IT manager.
Previously held positions by InterExcellent in Industry, Services and Retail.
Voor vragen of meer informatie neem contact op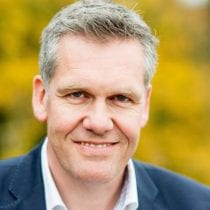 Drs. Sietse Bergstra
Managing Partner
We ondersteunen organisaties om hun keten van IT en IV weer werkend te maken.