For our customer SAP Netherlands, based in the Den Bosch office, we are looking for a HXM Solution Advisor who possesses advanced/expert level knowledge of SAP SuccessFactors and partner software solutions and participates in sales cycles as a member of the sales account team in support of the sales account strategy.
We prefer to receive applications (a job-specific motivation letter plus CV) for a SAP HXM Solution Advisor as soon as possible.
Previously held positions for SAP by InterExcellent:
Previously held positions by InterExcellent in the role of IT-regisseur/IT-manager >
Previously held positions by InterExcellent for Utilities, telecom, OV >
Voor vragen of meer informatie neem contact op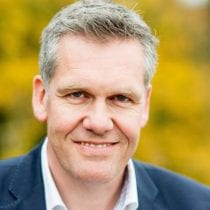 Drs. Sietse Bergstra
Managing Partner
We ondersteunen organisaties om hun keten van IT en IV weer werkend te maken.