(Executive) interim-functies en vaste functies die wij vaak vervullen
Wij zijn gespecialiseerd in de bemiddeling en search van ervaren kandidaten met een HBO+ of academische opleiding voor management– en directieposities in de volgende functies en functiegebieden:
Directie, RvB, CvB
Algemeen directeur, CEO, bestuurder, lid raad van bestuur, lid college van bestuur, afdelingshoofd, regiomanager.
Financieel management
CFO, finance manager, directeur bedrijfsvoering, manager finance & accounting, directeur compliance.
HR-management
HR-directeur, organisatie-adviseur, manager sociale zaken, manager P&O, manager opleidingen, change manager.
IT-executive (CIO, CTO)
IT-executive, CIO, CTO, directeur ICT
IT-regisseur/IT-manager
IT-regisseur, IT-manager, Manager Projecten, Manager ICT Services, Manager ICT Operations, Manager CIO Office, Business Partner Informatievoorziening, Teamleider Informatievoorziening en Facilitair, Programmamanager Informatisering, Interim ICT Manager, Manager/adviseur ICT, Manager Informatisering & Automatisering, Manager Project Portfoliomanagement Innovatie, Kwartiermaker ICT, Director Professional Services, IT Supply Manager, Manager Development PPI, Manager realisatie & Beheer
IT-specialist
Chief Informatie Security Manager (CISO), Interim Service Integrator, Portfoliomanager, Programmamanager, Projectleider, IT-architect, Enterprise architect, IT-contractmanager, Sr/Jr Informatiemanager, Coördinator automatisering, Productowner, Ketenregisseur, Kwaliteits-/risicomanager, Adviseur IAM, Inkoopadviseur, IT Risk & Security Manager
Project-/programmamanagers
Programmamanager, projectmanager, portfoliomanager
Operationeel management/ Management Primair proces
Operations manager, kwaliteitsmanager, regiomanager, clustermanager, locatiemanager, logistiek manager, supply chain manager, facilitair manager, assemblage manager, manager engineering, manager wonen.
Commercieel management
Commercieel manager, directeur inkoop, verkoopmanager, manager marketing & communicatie, account director, sales director.
(Executive) interim-functies
Voor interim-functies putten wij uit een zorgvuldig opgebouwd bestand van 800+ senior interim-managers die wij vaak al jaren kennen en eerder hebben geplaatst.
(Executive) vaste functies
Wij beschikken over een uitstekend actueel bestand van 5000+ senior managers die open staan voor een functie in vast dienstverband of langdurige opdracht.
Referenties
Succesvol afgeronde opdrachten zijn het beste bewijs van wat wij betekenen voor opdrachtgevers. Raadpleeg onze referenties.
Daarnaast bemiddelen wij voor vaste en interim-functies als:
Functioneel managers
Consultants
Kwartiermakers
IT-specialisten, zoals ICT-architect, informatiemanager, IT-projectmanager, IT-portfoliomanager, security officer
Voor meer informatie over (executive) interim-functies en vaste functies kunt u contact opnemen met een van onze partners: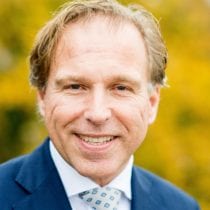 Drs. Geert-Jan Poorthuis
Managing Partner
Executive Search en Interim Management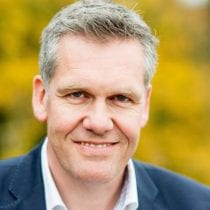 Drs. Sietse Bergstra
Managing Partner
We ondersteunen organisaties om hun keten van IT en IV weer werkend te maken.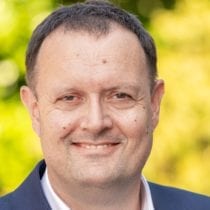 Bert Wolthuis
Associate Partner IT Regie Management Lokale overheid en Onderwijs
Registreren als nieuwe kandidaat
Ziet u nu geen geschikte vacature, maar wilt u wel door ons bemiddeld worden? Registreer uzelf dan als kandidaat en stuur ons uw curriculum vitae en een goede motivatiebrief waarin u helder uiteen zet wat uw toegevoegde waarde voor InterExcellent kan zijn.